Publishers of Specialized Non-Fiction and Fiction.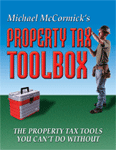 Property Tax Toolbox
How to Escape the Deadliest Tax Trap of All. A Step-by-Step Guide to cut your property taxes on your home by 5% to 20% and pocket $150.00 to $1,000 in annual tax savings. Easy To Understand Examples with Simple Step-by-Step Illustrations and Fill-In-The-Blank Instructions. All the Forms You Need to Evaluate and Challenge Your Tax Bill. The way to appeal your assessment that is straightforward, takes little effort and saves you the most money at the least cost!
view more details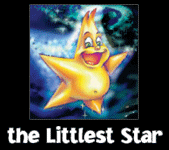 The Littlest Star
The Story...
The Littlest Star is an inspirational parable for fulfillment through personal growth and achievement. The parable challenges readers of all ages to find happiness through the discovery and development of unique innate talents, while always striving to ďBE THE BEST YOU CAN BE.Ē
Set in the Milky Way Galaxy, the Littlest Starís experiences are a metaphor for our own experiences. The Littlest Starís struggles will evoke memories of our own challenges, when we felt too small, too dim or too powerless to make a difference in life. When the Littlest Star finds wisdom and inspiration from an unexpected source, we are enlightened and comforted Ö and when the Littlest Star forges ahead to become a special part of Christmas, we share in the joy.
view more details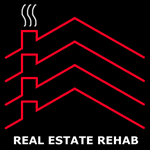 Real Estate Rehab Workbook
Whether you are interested in rehabilitating properties for quick profit, for long-term real estate income, or for increasing the value of your primary residence, the Real Estate Rehab Workbook is one investment opportunity you simply canít afford to miss. This workbook is a step-by-step guide to locating, financing, rehabilitating and reselling properties. This workbook provides detailed information on finding properties, estimating profits and costs, hiring sub contractors, controlling the rehab budget and determining the best sales opportunities. The Real Estate Rehab Workbook is one of the great secrets to attaining personal wealth!
view more details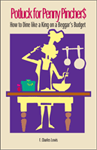 Potluck For Penny Pinchers
Potluck for Penny Pinchers or How To Dine Like a King on a Beggarís Budget. This quick and easy recipe book is the result of years of food preparation and thousands of hours of testing to determine the methods that deliver favorable meals in less time for the least amount of money. All recipes contain easy-to-find ingredients combined with step-by-step instructions to obtain full-favor with minimal effort.
view more details